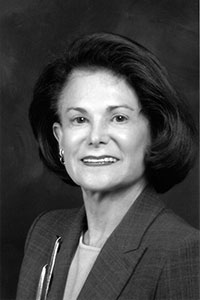 Lynne Korman Honickman founded The Honickman Foundation, dedicated to the underserved through projects in the arts, education, spiritual growth and social change. A decade ago the foundation partnered with Project HOME and Comcast to build The Honickman Learning Center Comcast Technology Labs in North Central Philadelphia. Today, the center serves more than 375 children and 925 adults each year.
Currently, Lynne is a trustee of Project HOME and the Philadelphia Museum of Art and is an inaugural member of the Alfred Stieglitz Center, newly renamed Focus.
Lynne is a founder and trustee of Moms Against Guns which merged with CeasefirePA and a member of the Governor's Advisory Board on Education and Workforce Development. She is a member of several advisory boards: the Support Center for Child Advocates, Metropolitan Area Neighborhood Nutrition Alliance, Myrna Brind Center of Integrative Medicine and APR.
Formally trained as a writer and artist, Lynne is an activist for the arts and for pressing social issues. Lynne and her husband Harold have two adult children and four grandchildren.